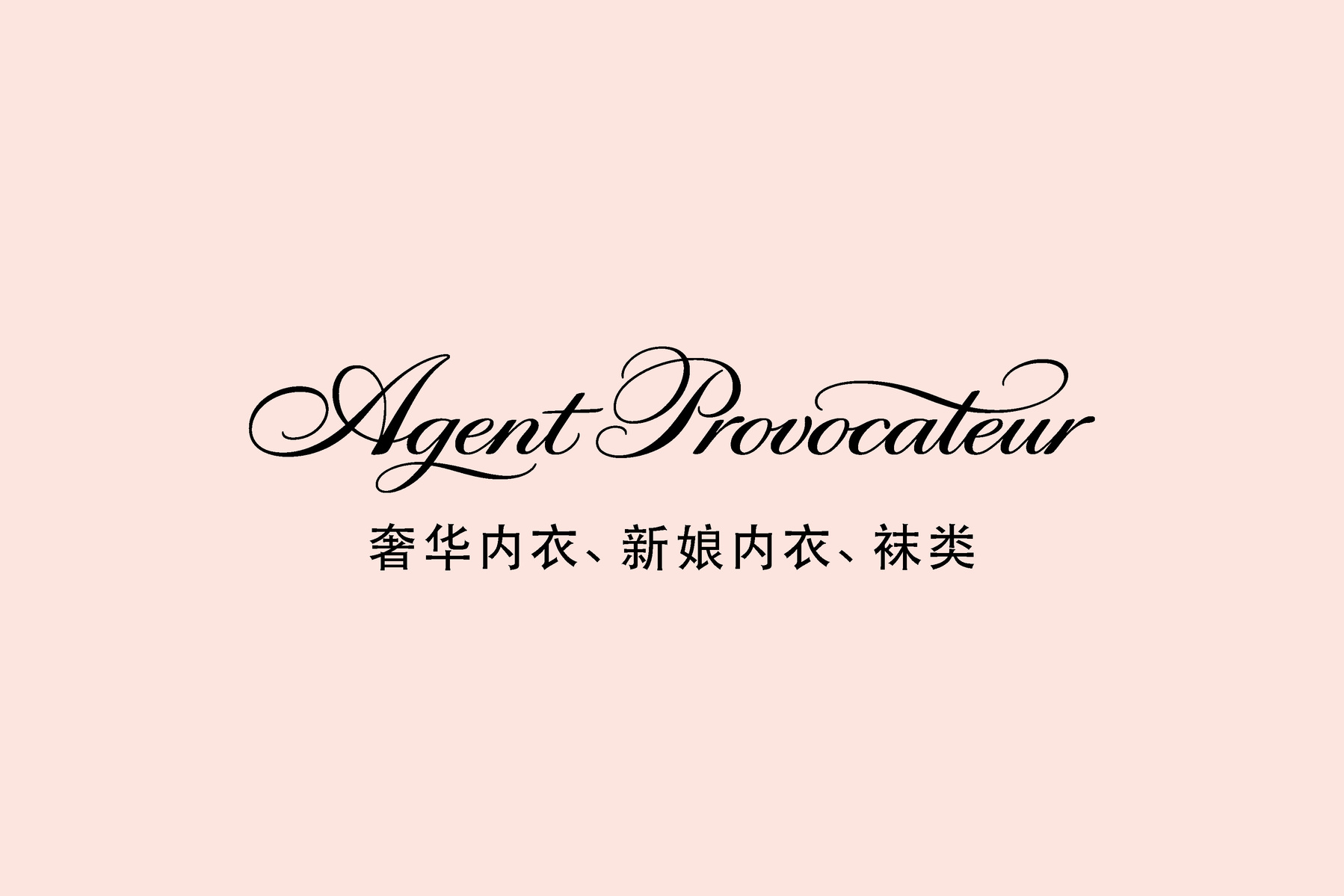 Creative Lead, Agent Provocateur Sep 2013 - Dec 2014
China represents a vast customer demographic for luxury retailers. "China's apparent unquenchable thirst for all things bling has made up for the slowing down of European consumption," explained The Economist in April 2014.
Under my direction, the team was tasked to create a new online presence and introduce Agent Provocateur to a Chinese audience. Coupled with my agenda to improve our global website, the opportunity enabled a freedom to use the platform as grounds for establishing a new direction for agentprovocateur.com.
Responsible for
BRAND STRATEGY – CONTENT STRATEGY – DESIGN DIRECTION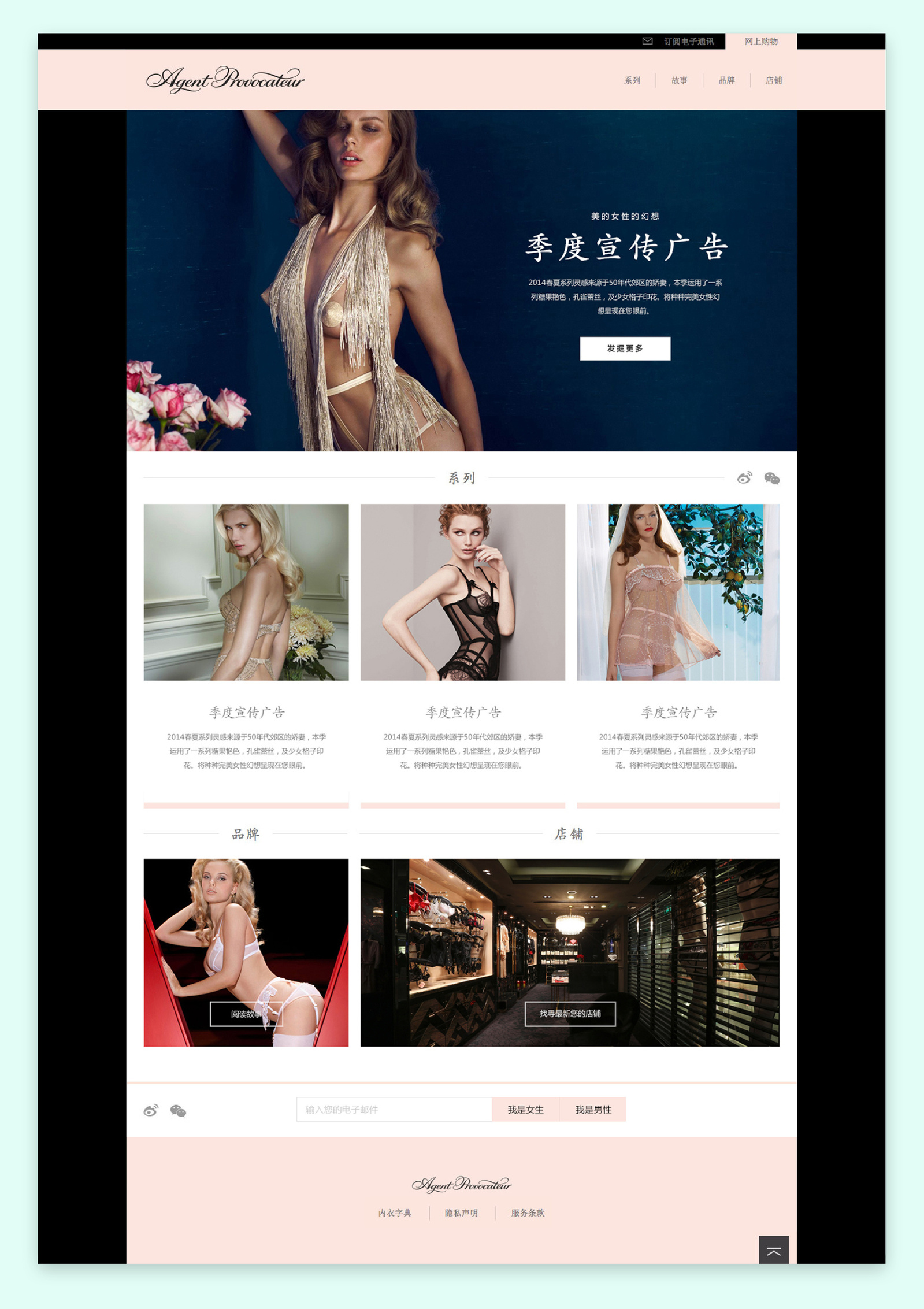 Our UI concept focussed on providing a rich and subtly luxurious welcome to the brand for newcomers and established fans alike, while gently encouraging sign-ups to social media and newsletter subscriptions. The linear interface encouraged exploration into the content, with various navigable elements within the layout providing opportunities to discover collections, boutique locations, and brand history.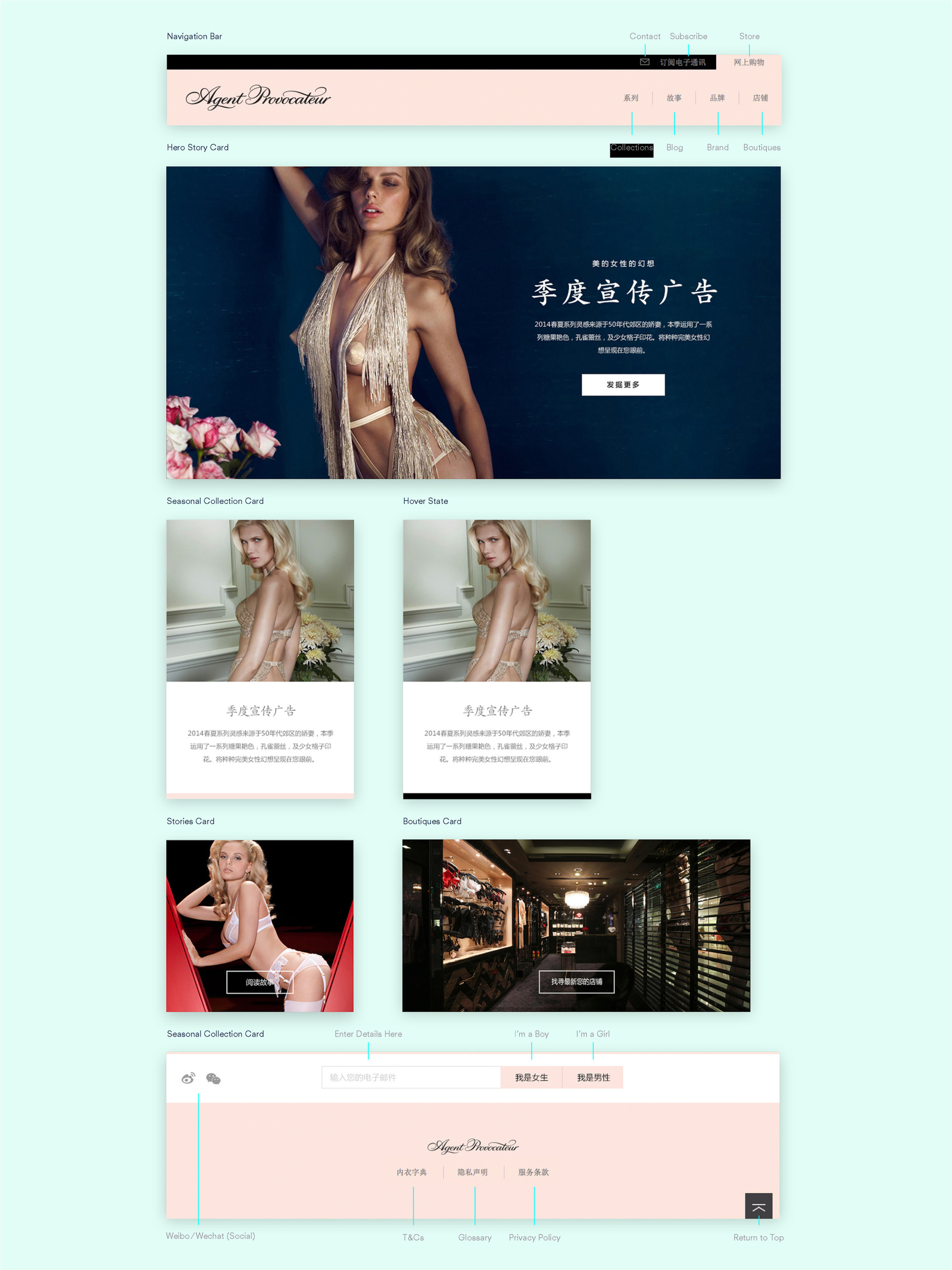 Directing the user experience we recognised "that around two-thirds of luxury products bought by Chinese are purchased outside the country", taking advantage of this insight, a route to the global website takes prominence, alongside a menu to key content areas as well as opportunities to contact and subscribe.