Envisioned as "the pinnacle of fantasy and luxury", the Soirée collection sits atop the Agent Provocateur product pyramid.

With the exception of a logo and established packaging, the collection did not possess a distinctive brand identity before I joined the company.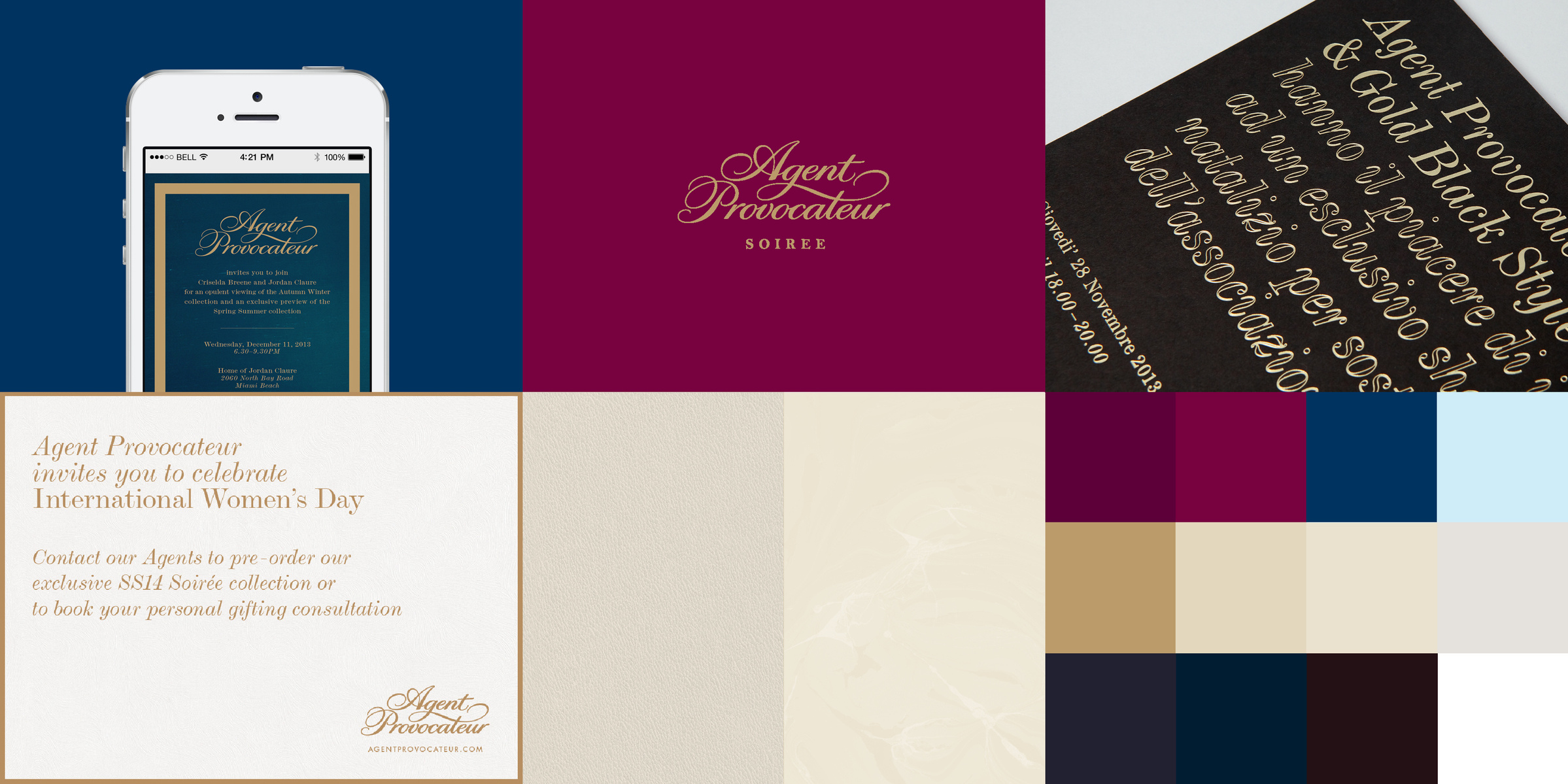 To establish brand advocacy among our audience, I directed my team to create a stronger, structured graphic identity for the Soirée collection.
Regretfully opportunity for development was limited due to a great many other operational tasks for my under-resourced team.
To counter these circumstances, we created an overarching editorial language for the entire Agent Provocateur brand to launch the S/S 2013 Soiree range, and introduced seasonal graphic treatments per collection.